Over the last few years you've probably noticed the increasing amount of animation used in promotional emails.
Not only is animation a fantastic way to make your email stand out, it can also be used to demonstrate a product or service in ways that text simply can't.
The most popular method of adding animation to an email is via an animated GIF image. GIFs are easy to create and are supported across email clients, making them an ideal method for adding a little extra magic to your emails.
Usually it's B2C emails that are having all the fun with GIFs (Animated 'Sale' emails from fashion retailers are ten-a-penny), but that doesn't mean that B2B can't get in on the action too.
App Demonstration (B2B)
The first way in which you can integrate animations into your B2B emails is through visual demonstrations of your apps.
This ingenious GIF use from B2B software company Sprout Social shows off their iPhone app with much aplomb.
By using a blue highlight to simulate finger interaction, customers are shown how easy it is to use their app.
This method of showcasing an app is simple, immersive, and totally negates the need to read any confusing text.
It needn't be limited to mobile either, GIFs are the perfect medium to demonstrate the interface of any piece of software.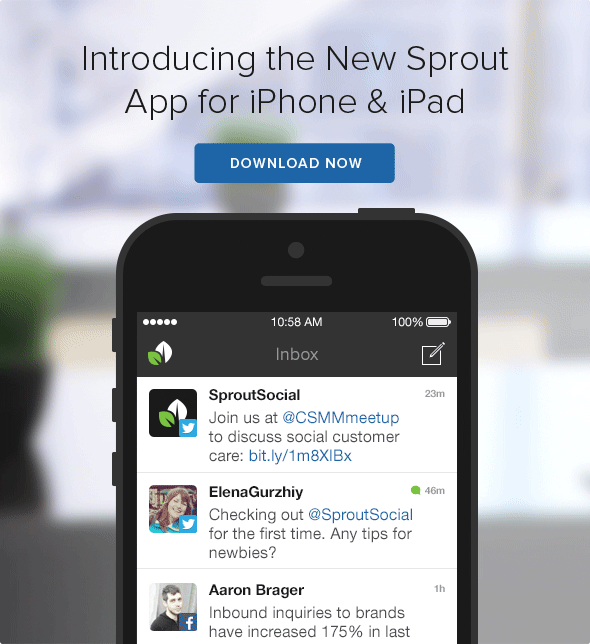 Event Invite (B2B)
Invite emails are a staple part of any B2B email program. With so many businesses sending invites, adding something out of the ordinary is a great way to get noticed.
This invite email from Steadfast Creative uses a GIF to create a charming 5 second video. This is followed by three main reasons to attend their event (Free t-shirts, beer and food? I'm there!).
While this example may be tricky to implement for some businesses, it does show how you can add a cool personal touch to the standard invite email. It also earns double points from me as creativity is hard to come by in B2B emails.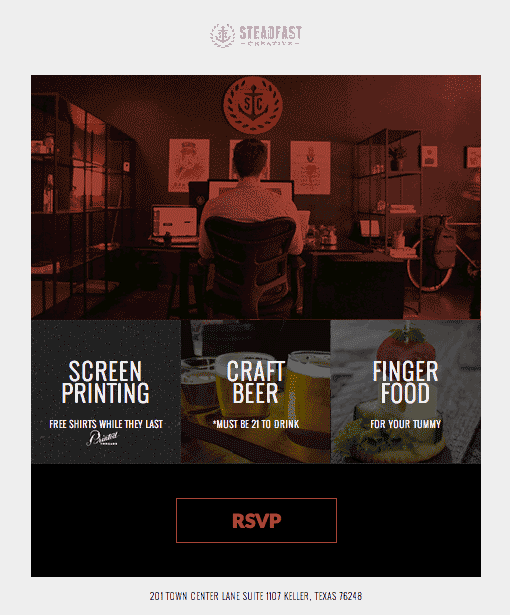 Signatures
Yep, you read that right! Promotional messages are far from the only emails your business sends out. Paying a little extra attention to your personal emails will pay dividends when developing relationships with your customers & partners.
Adding an animated profile photo adds a nice bit of personality and transparency to your communications. Say cheese!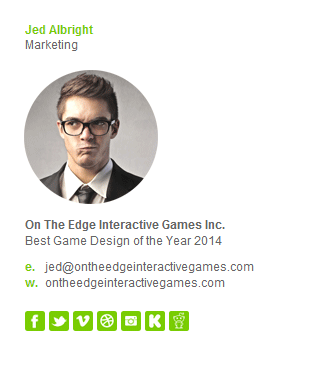 Product Demonstration
While technically a B2C email, this animation from Dell demonstrates the unusual function of their product better than words ever could. It can also fully translate to a B2B email with no problem at all.
The flip-hinge in their product allows it to transform from an laptop into a tablet. This would be tricky to demonstrate with text and static images, but a GIF shows you precisely how the product works.
In fact, this email worked so well Dell saw a 109% increase in revenue against similar campaigns in addition to winning a Mec Labs award for it. Good work!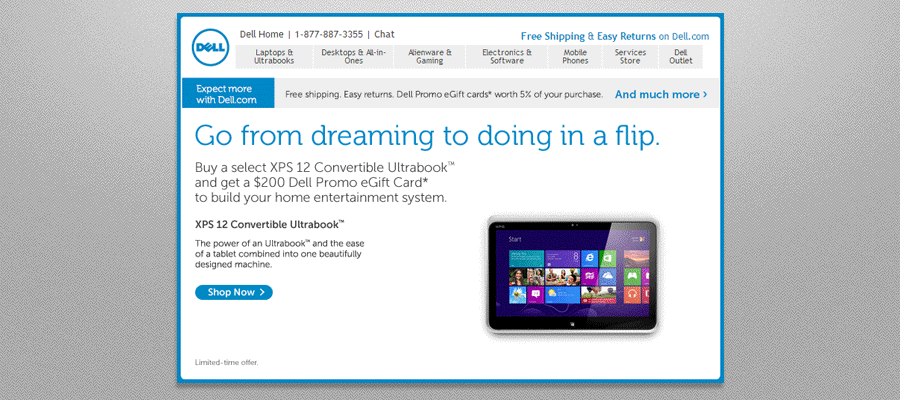 Compatibility
The only thing to watch out for with B2B animation is that GIFs are only partially supported in Outlook 2007-2013. Outlook is a big player in B2B email, but all isn't lost. Outlook will still display these GIFs, but only the first frame of the animation. Keep this in mind and make sure your animation still looks the part when paused at the first frame.
While a lot of businesses continue to use Outlook, many users access their email via mobile, almost all of which support animation – the only exception of which being the tiny user base of Windows Mobile 7 (0.55%).
More businesses are also migrating their internal email to cloud solutions such as Google Apps (think Gmail for Business) and Office 365 (Outlook.com for business) which again, both support GIF animation.
The following clients support GIF animation:
Desktop
Apple Mail
Lotus Notes (6,7,8.5)
Outlook for Mac
Outlook 2000-2003
Outlook 2007-2013
Mobile
Blackberry
Android (Default & Gmail app)
iOS Mail
Webmail
Yahoo!
Gmail
Outlook.com
AOL
The following clients partially support GIFs:
Outlook 2007-2013 (First frame displayed)
Windows Mobile 7  (First frame displayed)