Black Friday this year falls on the 27th of November and Cyber Monday on the 30th of November. Cyber Monday strictly applies to online shopping, while Black Friday deals can be found both on the high street and online.
In these unprecedented times, the demand for online shopping has understandably increased significantly and become the norm whilst we socially distance and live life in lockdowns.
Going to the shops, browsing through aisles and trying on clothes is fast fading into a distant memory of happier times. Moreover, with regional and national lockdowns, most of our favourite stores may not even be open.
However, one important fact remains unchanged; the discounts Black Friday weekend offers will matter to those of us who couldn't splash out on full-price goods this year.
Here are a few facts and figures of our shopping habits in 2020 so far:
A weekly grocery shop online has doubled since the coronavirus lockdown in the UK.


According to a report from Waitrose, one in four consumers now buy food and essentials at least once a week online.


More than three-quarters order at least some of their regular household goods from supermarket websites. This is up a whopping 61% from last year.


According to factfinder.com, two thirds (66%) of Black Friday shoppers said they plan to do it all online. This is an increase from 2019, where 56% only shopped online on Black Friday.


Over a quarter (28%) are going to get the best of both worlds – finding their bargains both by hitting the shops and by browsing online stores in the comfort of their home.


The number of people planning to shop in-store only is set to fall by a third to just 6% (from 9% in 2019)


Brits who are going to take part in the shopping sprees are planning to spend £295.67 on average each this year. This is 18% (£44.47) more than last year when shoppers planned to spend £251.20 on average during the sales. This means the total spend will increase from £5.6 billion in 2019 to £6 billion in 2020. Therefore, although fewer Brits are making the most of Black Friday and Cyber Monday deals, spending increases means total spending across the UK is expected to grow.
In summary, online shopping in 2020 has become new a way of life. Whether we are buying essentials, non-essentials or gifting, it has become an important function and with so much online choice, the build up to the shopping weekend has already began.
Here are some examples of email marketing campaigns and subject lines already hitting our inboxes.
PS – I particularly like the last example as it was a very eye-catching subject line!
Boots
November = A month of Black Friday deals 🎉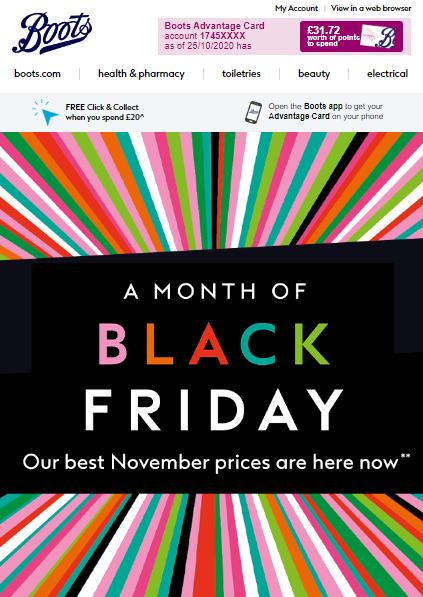 The Body Shop
Black November – it's the new Black Friday! 🎉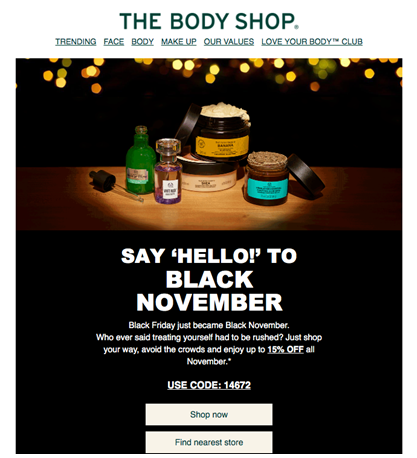 Secret Escapes Team
Black November SALE lands with a BANG! 💥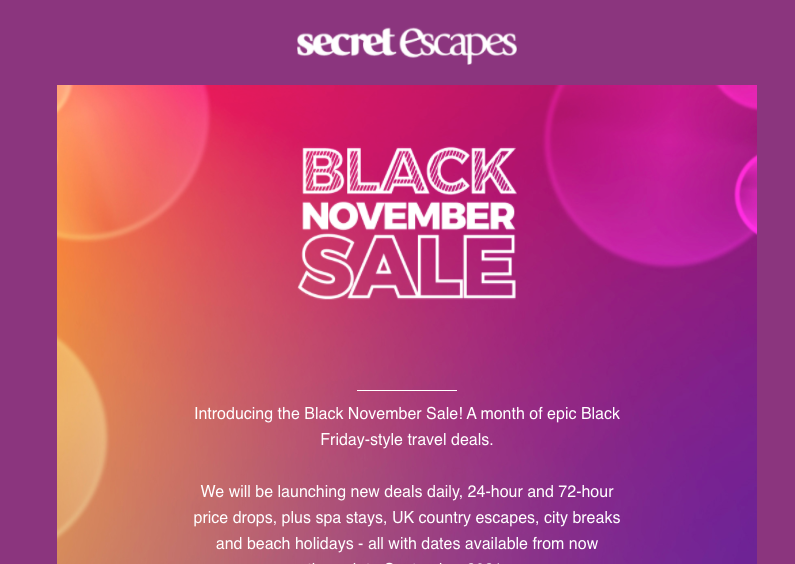 MenKind
Shop now, enjoy December.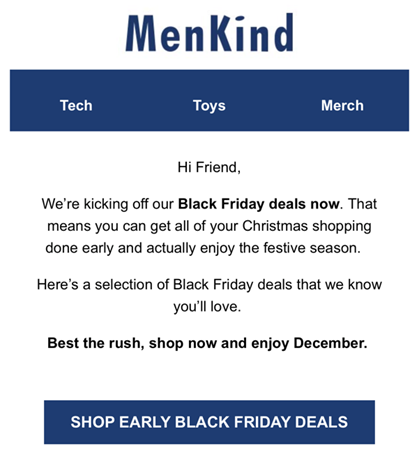 Estee Lauder
Kickstart Black Friday Month 💥 Your Early Treat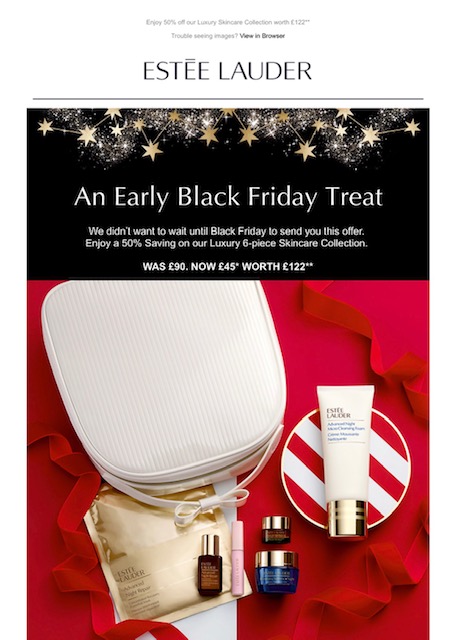 Rebellious
FW: BLACK FRIDAY HAS BEEN CANCELLED